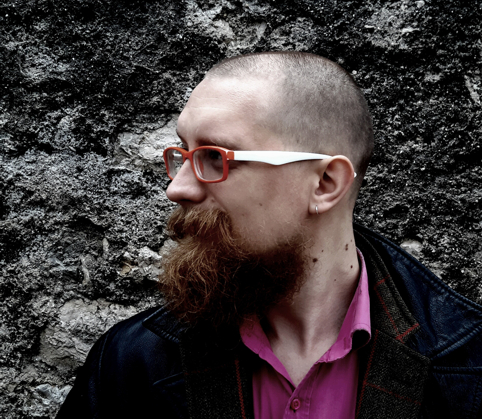 Born 1982 in Petrozavodsk, Russia.

2009-2018 Owner of blown glass studio "Frolik`s Hot Glass Studio" (St. Petersburg, Russia).
Participant of the Union of Artists of Saint-Petersburg.
Currently a free living artist and glass blower in Kotor, Montenegro.

EDUCATION:
1999-2005 Saint Petersburg Stieglitz State Academy of Art and Design (glass artist), Russia.

PROJECTS, SYMPOSIUMS:
1998 The international drawing competition, Montreal, France.
1999 1st prize. The category "Snow sculpture" at the international competition of the snow and ice sculptures on the 150-year-old"Kalevala", Petrozavodsk, Russia
1999 2nd prize. International competition of the snow and ice sculptures, dedicated to 200 years of A.S.Pushkin, Kargopol, Russia
2000 The international competition of ex-libris, devoted to the 150 years of the Karelian-Finnish epos "Kalevala", Tampere, Finland
2000 1st prize. The category "Snow sculpture" at the international competition of snow and ice sculptures, Petrozavodsk, Russia
2002 The international competition of snow and ice sculptures "The Legend of lake Onega", Petrozavodsk, Russia
2013, 14, 15 Symposium of blown glass in Nikolsk, Russia
2013 Festival of art glass "Glass navigation", Minsk, Belarus
2013 The land art festival, Tolstikovo, Karelia, Russia
2014 The land art festival, Petrozavodsk, Russia
2014, 15, 16, 17 Eco-Symposium of art glass, Vetvenik, Pskov region, Russia
2016 International eco glass symposium, Kuldiga, Latvia
2018 International glass symposium "Glass Jazz", Panevėžys, Lithuania
2018 China glass forum, Boshan, China

GRANTS:
1998 Grant of Karelian branch of the Russian Fund of Culture
2015 Grant of Russian Academy of Arts