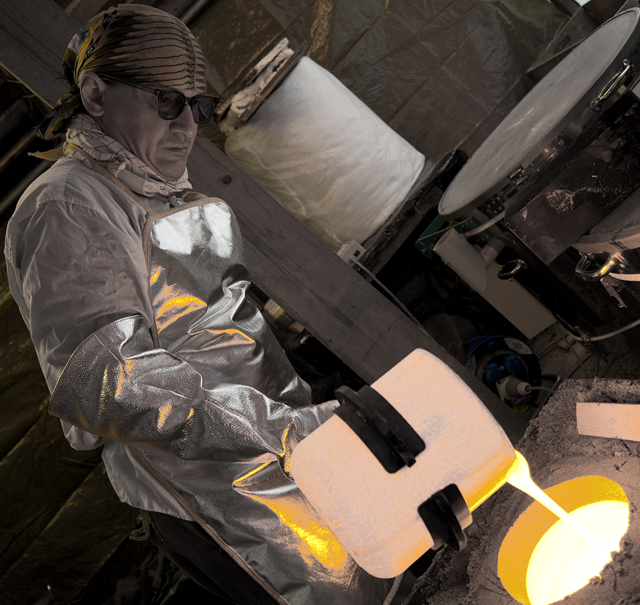 1999 Graduated the Latvian Academy of Arts - prof. T.Grasis' stained glass master studio and doc. A. Vilbergs' glass design master studio.
2003 Scholar in Mitchell Gaudet's hot casting masterclass at Pilchuck Glass School, WA, USA
2004 Scholar in Richard Posner's "Glass in Context - Architecture and Light" masterclass at North Lands Creative Glass Center - Lybster, Scotland.

since 1994 works as a Free Lance Glass Artist completing commissions for public and private interior and exterior glass as well as participating in group and solo exhibition
since 1998 participation in symposiums and festivals in Hungary, Ukraine, Estonia, Russia, Luxembourg, UK.
-works in galleries, public and private collections in: Austria, Belgium, Bulgaria, Czech Republic, Estonia, France, Germany, Hungary, Latvia, Luxembourg, Netherlands, Russia, Sweden, UK, Ukraine
- Member of GAS, Just Glass (UK)

2004 Teaching Assistant in Janusz Walentynowicz's combined casting masterclass at Pilchuck Glass School, WA, USA.
2004, 2010 lectures at Lviv Academy of Applied Arts, Lviv, Ukraine; in the Museum of Glass, Riga, Latvia and in experimental factory "Stekloholding" – 250 anniversary of Ghus Khrustalny, Russia.
2005 Teaching a kiln-sand-casting and high temperature fusing masterclass at Richmond College, London, UK.
Hot casting demonstrations at The International Glass Center Dudley College, Brierly Hill and at the Surry Institute of Art and Design, Farnham Surry, UK.
Teaching Assistant in Mitchell Gaudet's hot casting masterclass at Pilchuck Glass School, WA, USA
2008, 2010 demonstrations during the International Festival of Glass, Stourbridge
2014 Master-classes at "Splinter & de Vosch", Ouwsterhaule, Netherlands

NOMINATIONS AND AWARDS:
2003 Oct: Winner of the Rems-Murr district award for best young artist at the 5th WERU International Glass Art Competition in Rudersberg, Germany.
2004 "Corning Award" nominee for best student at Pilchuck Glass School 2003
2005 Oct: Winner of the WERU glaskunst preis at the 6 th International Glass Art Competition, Rudersberg, Germany.
2013 May: nominee at the regional "Alianz Art" competition in sculpture category, Rousse, Bulgaria.
2014 Oct: Winner of the National Competition "Alianz Art" in sculpture category, Sofia, Bulgaria.